In 1937 the Santa Fe received 1500 BX-27 cars from Pullman and 500 more from ACF. They were assigned 136500-138499. They had 10' inside height. They were some of the first to had a Duryea underframe to minimize shock.
The RC/IMR car lacks the Duryea underframe. Sunshine at one point make a mini-kit for the underframe. The visible point was that the coupler gear extended aouat 12" beyond the end of the car. Modelers could move the coupler pocket out to resemble this installation.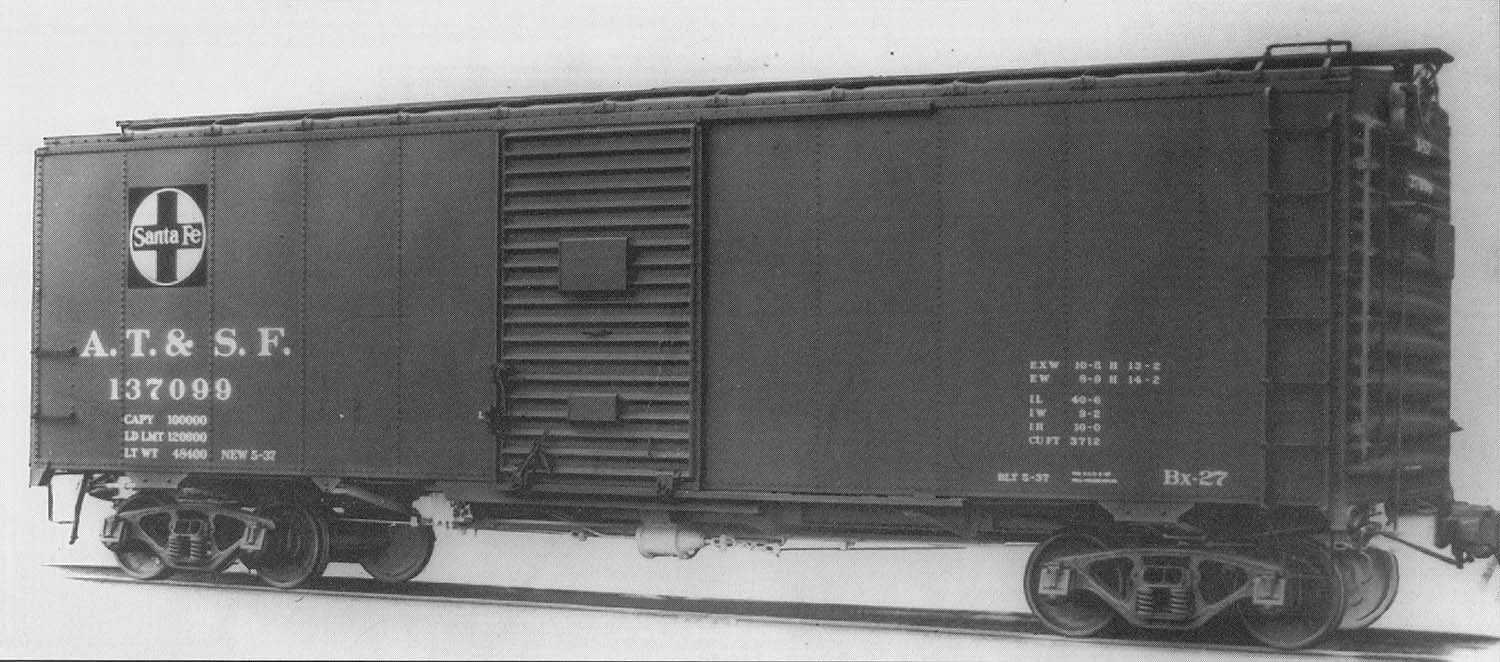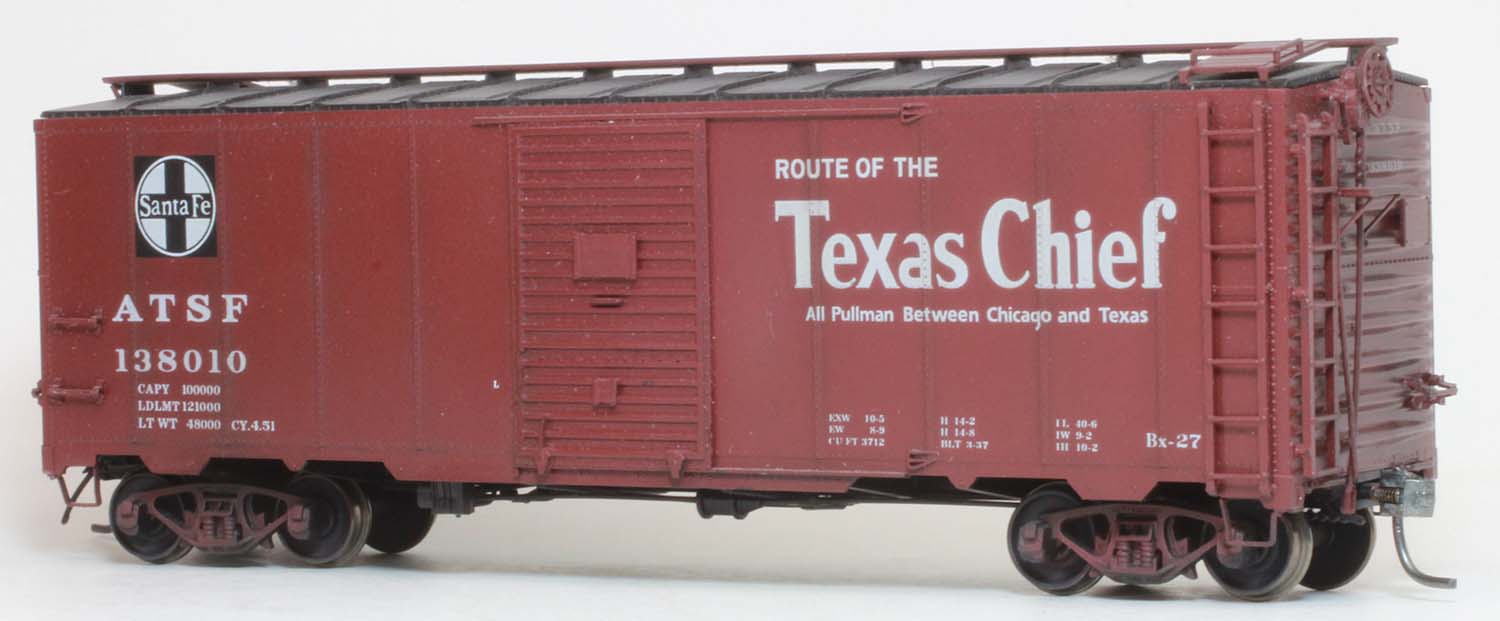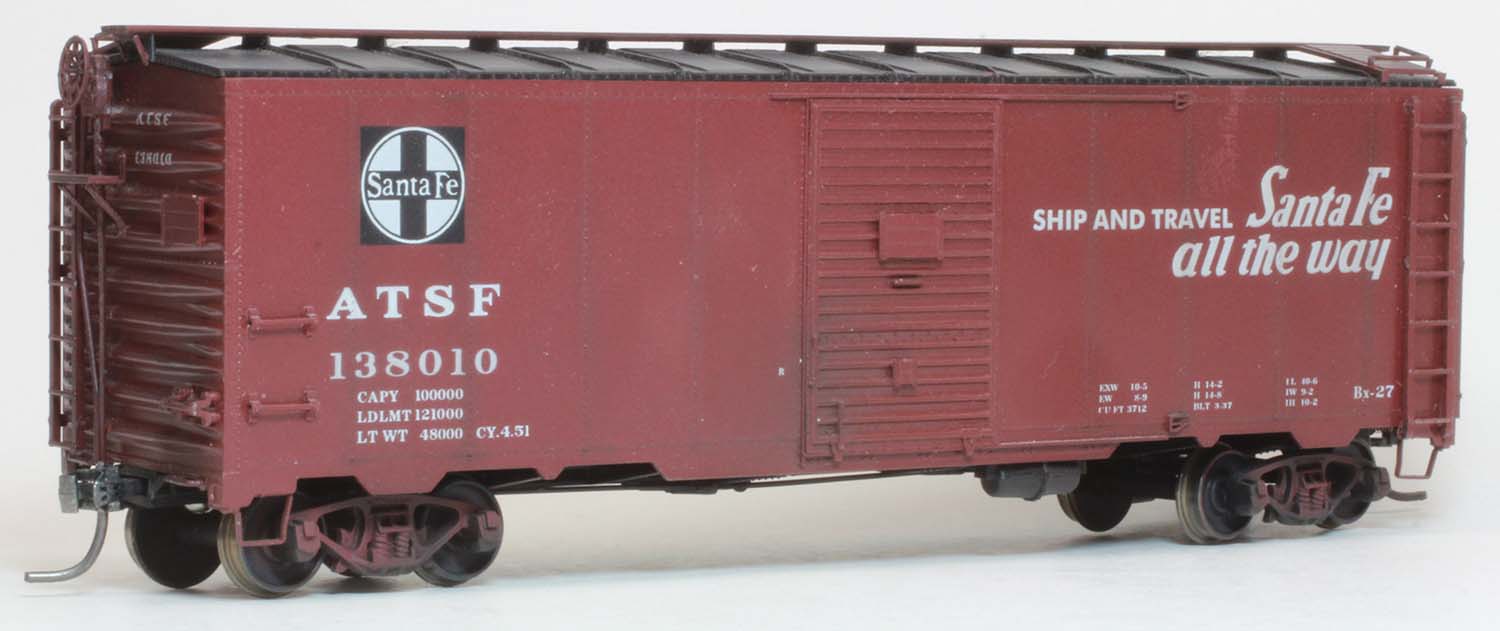 The Duryea frame affect the appearance of the side sill of the car. The ends, sill under the door, and the crossmember ends are all different from the model.
The door stops on the side should be removed.
The BX-27 ladders on the sides are incorrect. The left ladder side rail should reach to the roof, which it does not. The end ladders should be 6 rung ladders while the model has 7.
The grabs are oversize with large brackets.
The lower tack board on the door is much smaller than the prototype.
The door rails should have no stops as on the model, and should extend past the 2nd panel. The reinforced sill under the door is too wide. It should begin in the panel next to the door and not as on the model.
The underbody crossmember and the side plate that covers it is too far toward the end of the car. It should be just over 3 panels from the end of the car.
On the ends, the poling pockets should form a full circle, not a half-circle as on the model.

The last of these cars were retired around 1971, so they ran a long time.
Steve Sandifer
Please send additional information.