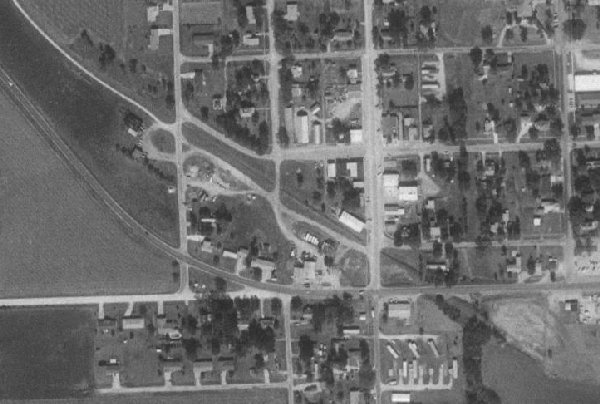 USG image, courtesy of Terraserver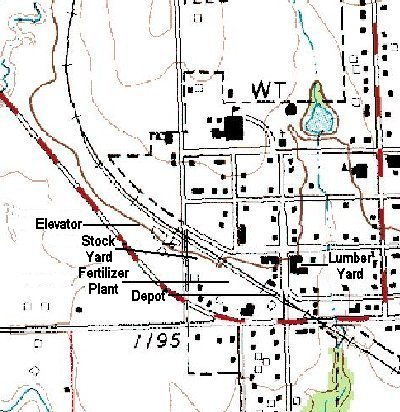 \

Olpe consisted of the main track and a house track which served the elevator, stockyard, depot, and fertilizer mill. The stockyard had 22 car capacity, 7 pens, a pump, and a 5 ton scale. The elevator could accept box cars only.
When first built, the railroad called this Eagle Creek, and the post office was named Bitler. Both were subsequently changed to Olpe.
Rod Riley reports that in the 60's alot of pipe went into Olpe for the Panhandle Eastern pipeline in gondolas. At times they had so many gods that they left both tracks full, an interesting switching challenge. An occasional 80' auto box would be loaded with hay for other markets. Tank cars of liquid fertilizer were also unloaded on the house track.
A lumber yard just east of the track was sizeable and received goods on the house track.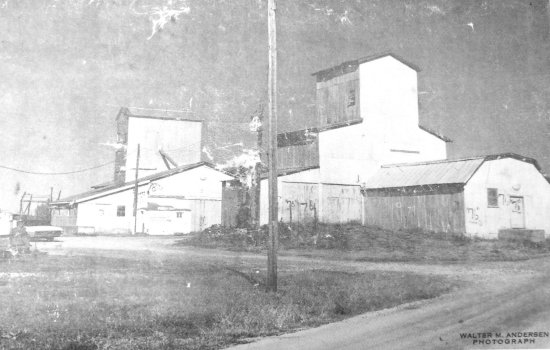 Walter Anderson photo from 1976 of the elevator. Click here for more photos.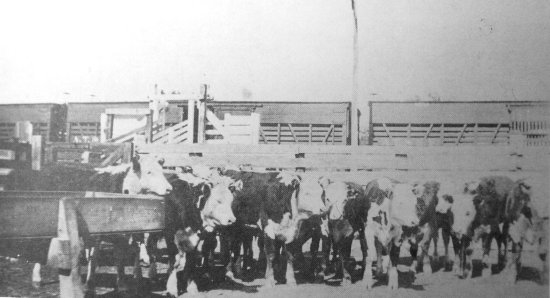 Stockyard photo form the Lyon County Historical Archives.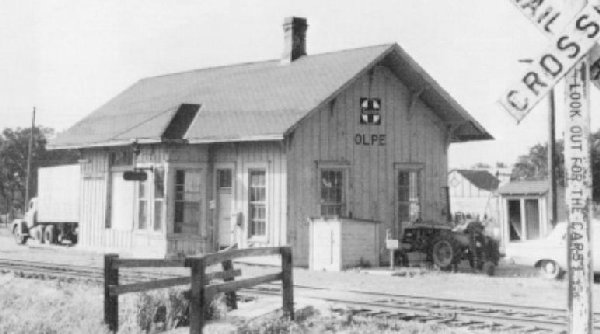 Photo from Santa Fe Depots of the Plains by Frank M. Ellington. Click here for more photos.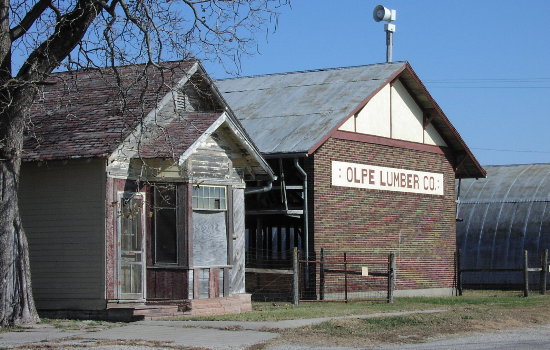 Olpe Lumber Co,, 2001, Steve Sandifer photo. Click here for more photos.